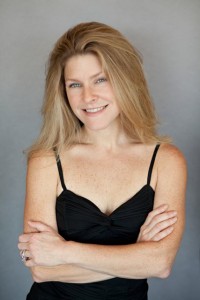 Erika M. Smith is the Director of LKN Perform.  She graduated from Douglas Anderson School of the Arts, Jacksonville, FL in 1990 with a concentration in Dance and studied at The Florida Ballet. In 1990 Erika studied at The Martha Graham School in New York and was privileged to study the craft of choreography from the legendary dancer Pearl Lang there as well. Erika studied dance in college at The University of North Carolina at Greensboro where she graduated in 1994.
Erika moved to the North Carolina coast and taught, choreographed and performed there locally. She taught Dance at West Brunswick High School in Shallotte, NC. In addition Erika traveled to schools K-12 in Brunswick County and worked with Special Education teachers to use Dance as a tool in their curriculum. Erika moved to the Lake Norman area in 2009 from Wilmington, NC where she was co-founder of The Dance Cooperative a non-profit organization dedicated to serving the dance community locally in Wilmington and throughout North Carolina. Erika was one of the founders of The Dance Cooperative and served in many capacities – as board President, Vice-President, Secretary, choreographer and dancer throughout the years. She also participated in the North Carolina Dance Festival throughout the years as both a choreographer and a dancer. She also was a choreographer for UNC-Wilmington performances, a dancer with Forward Motion Dance Company and Wilmington Independent Choreographers.  Erika has choreographed and performed in various venues and productions throughout North Carolina and Florida over the years. Most recently she was the dancer/choreographer for the music video 'These Broken Wings' Featuring Inspectah Deck of Wu Tang Clan.
Erika's true passion in addition to choreography is teaching. "Seeing dance through my students eyes inspires me on a daily basis. The joy that is reflected in a child's face when they are dancing is priceless. I want all of my students to see LKN Perform as a place where they are able to grow as dancers & individuals in a positive environment, celebrating their achievements as well as encouraging and supporting the other students in their classes. "  Her goal is that all students walk out of LKN Perform with a solid foundation, love & appreciation of the performing arts.
In addition to being a busy mother of six beautiful children and Director of LKN Perform Erika also has other outside creative projects in the entertainment industry including being an Executive Producer on the television show 'One Shot' that aired on BET last year as well as other projects that are in development.
LKN Perform Dance Instructors
Kim Hotchner  discovered her passion for dance at 4 years old and has been dancing ever since, teaching for 25 years.  Kim has her BCA from UNC-Charlotte and is certified in dance education, kindergarten through 12th grade.  Kim was head of the dance department at Northwest School of the Arts for 10 years, and was commissioned to write the High School Honors Dance curriculum for Charlotte Mecklenburg School system and the Dance Integration Curriculum with North Carolina Dance Theatre. She has received the Charlotte Mecklenburg School's Dance Teacher of the Year award and also received the New York Educator Apple award for her choreography and collaboration.  Kim has performed at Coca Cola Olympic City during the Atlanta Olympics and participated in numerous dance collaboratives, including a tap partnership with "Bring in Da Noise, Bring in Da Funk," through the Washington Heights Leadership Academy, and with the Alvin Ailey Dance Arts Project .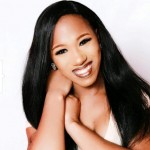 Maya Sanders Fripp I have been dancing all of my life! I have been trained in various forms of dance such as ballet, jazz, hip hop, African, tap, liturgical, modern, cheer , contemporary, and lyrical. Dance is my passion and it enables me to express myself. I began to take off with my talent in high school when I was discovered for The Possibility Project a very well known talent program for talented teens of Charlotte. I am a former cheerleader for the Charlotte Hounds Professional Lacrosse Team and am currently a professional back up dancer and a professional cheerleader for the Charlotte Knights baseball team as well as a professional dance and fitness model. I currently teach Hip Hop & some Jazz classes here at LKN Perform.  I love to teach children and adults how to stay in shape, love dance & have fun!
Jeni Seas is coming to us from Chicago with 23 years of teaching experience. Most of those years she spent at the same studio in the Western suburbs of Chicago at DancEncounter. She holds a BFA in Theatre Arts/Dance Performance from Northern Illinois University  where she was recipient of the Rene Lebeau Dance Scholarship. She trained there under Randall Newsom, Judith Quirk Chitwood and Paula Frasz. Jeni has extensive training in Ballet and Jazz. She was proud to have performed for 10 years with Magician Bob Higa as his magic assistant. They toured nationally and internationally with his production. Jeni and her husband have just relocated to the Lake Norman and she is excited to share her joy and love for teaching dance with all of you!
LKN Perform Music Instructors 
Jacob Richard is a professional music educator and musician new to the Cornelius area. In August Mr. Richard became the new full-time music teacher at J.V. Washam Elementary School. Mr. Richard teaches k-5 music classes, directs the Ukulele Ensemble, and all musical programs at J.V. Washam. In 2015 Jacob graduated from Western Carolina University with a B.M. and B.S. in Music Education. While at WCU Jacob studied Saxophone and held the top leadership position, Staff Coordinator, in the world renowned "Pride of the Mountains" Marching Band. Mr. Richard is a NC Teaching Fellow, and his professional affiliations include NAFME and Phi Mu Alpha Sinfonia Fraternity of America.
Jacob Richard specializes in wind band instruments (saxophone, clarinet, flute, trumpet, etc.) and offers piano, vocal lessons and teaches musical theater as well.
Meg Ricci is a proud Ohio native.  She began her musical studies in piano and voice at a very young age.  She performed and competed in dance and voice through high school.  She was an active member in Musical Theater and Chorus, serving as Section Leader and Dance Captain/Choreographer.  It was these experiences that led her to decide to become a music teacher.  Meg completed her Bachelors of Music in Vocal/General K-12 Music Education at Belmont University.  Belmont provided opportunities for study in both Classical and Commercial Voice, Guitar, Piano and World Percussion. Meg was chosen to perform on the University Classical Singers Recital in 2015.  During her time in Nashville she performed with many University Ensembles at such venues as Nissan Stadium, The Schermmerhorn Symphony Center, and McAfee Concert Hall.  Meg decided to relocate to North Carolina after completing her degree and is currently teaching K-6 General Music in Catawba County Schools.
Christopher Jones started playing guitar at 19. He has been teaching for the past 17 years first in Charlotte and now in Davidson & Cornelius. His focus has been primarily on playing jazz and improvised music, leading his own trio, and playing in solo or duo settings. He has also played in everything from cover/wedding bands, original projects, and orchestras for local college shows or musicals.
Christopher has a degree from  Queens University in Music Therapy. Coming in as a transfer student the intense 2 years spent in the program helped strengthen his piano and vocal skills, along with giving him the foundation in the various approaches to music therapy and ways that it is used with different ages and populations. He also learned the basics of classical guitar technique and some of the repertoire.
His approach to teaching is based on the fundamentals (reading music, theory, and ear training) especially for younger students, as he feels it is important to have a basic grasp of music and how it is written and played. At the same time he strives to make it interesting and fun for them as well. Concerning adolescents and adults he tailors the lesson to whatever musical goals they may have.
He believes that anyone regardless of age can learn how to play either the guitar or piano but it is important for the prospective student to know why he or she wants to. It is this reason that will help them as they work toward their musical goals. Chris knows that not everyone taking lessons plans on being a professional or even semi-professional musician but he his very quick to point out that playing an instrument is not easy. It requires time, patience, perseverance and above all practice on the part of the student. If a student is well aware of this going into the lessons then Chris is certain that he can help them reach their musical goals.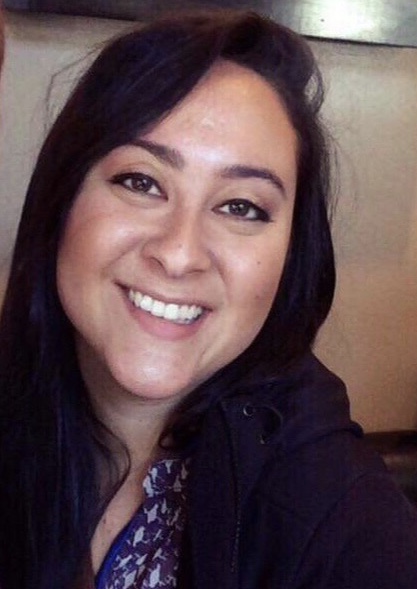 Jasmin Tockes joins us as a previous music and art teacher at Hendersonville Elementary, where she directed several music ensembles, gave private music lessons on various instruments, and assisted with middle/high school band programs. Ms. Tockes has a passion for music education and prioritizes establishing personal connections with her students in order to become familiar with their individual music needs, goals, and learning styles. 
Jasmin plays the flute, piano and the guitar, and graduated summa cum laude with a BS in Music Education and a BA in Music from Western Carolina University. Similar to our own Mr. Richard, Jasmin held the top leadership position, Staff Coordinator, in the world renowned "Pride of the Mountains" Marching Band, and even helped organize the band's trip to perform in the Macy's Thanksgiving Day parade. She was a NC Teaching Fellow and a member of Sigma Alpha Iota, an international music fraternity. 
Although Ms. Tockes was born in Hawaii and has a large amount of family who still remain there, she has relocated to our area from the WNC mountains to be closer to her Charlotte-area family (especially her two younger nieces). She loves Broadway musicals, drawing, painting, hand lettering, and hiking.